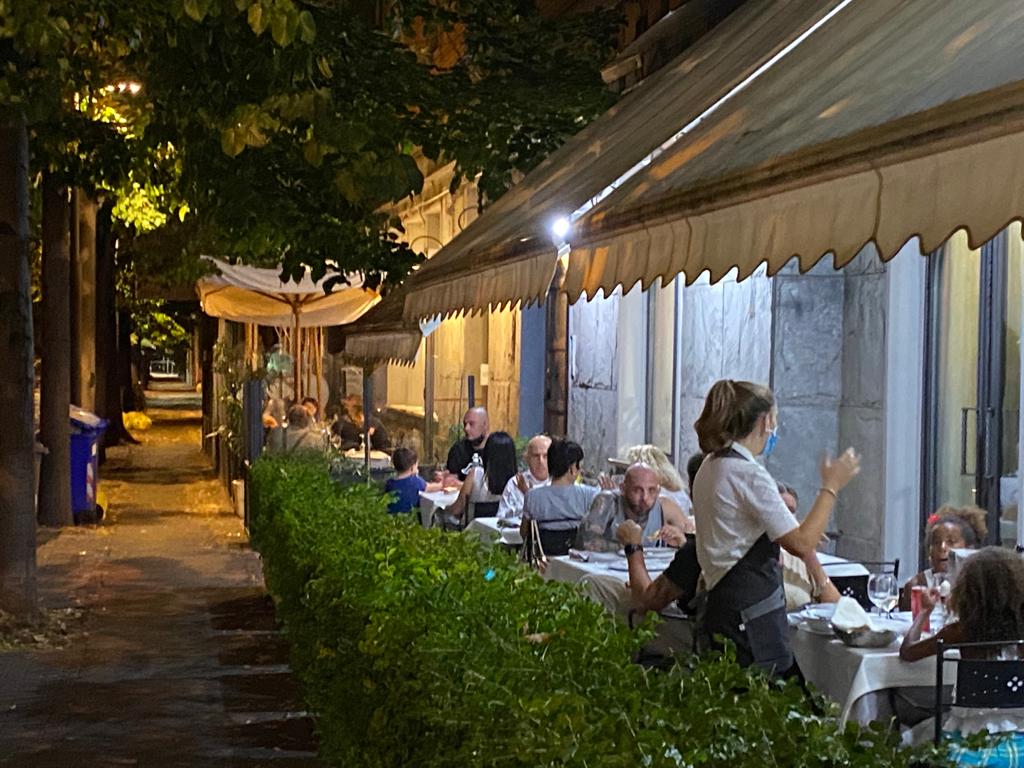 Restaurant Pizzeria for Groups and Families in Parma.. Typical Dishes, Fish and Wood Oven
Which Restaurant Pizzeria for Groups in Parma with Typical Dishes and Wood Oven but especially with Good Cuisine?
Yes, Parma is the Capital of Culture and you must taste the Good Parmesan Cuisine even if in groups.
Well, the Restaurant Pizzeria Luna Blu is known in Parma to maintain a high quality of cuisine even in the presence of many people. And they add courtesy, availability and great professionalism. All in 3 large Rooms including a large also for Receptions and Events and an internal Dehor. To the Rooms is added the summer outdoor Dehor. With lots of parking and near the Ducal Park and the Parma Station.
Luna Blu is family-run and in the kitchen it is still possible to meet Nonna Luna, the legendary Nonna Maria of the Buonocore Family. A ten-year culinary tradition, that of the Buonocore Family, appreciated by all Parma and Province (and beyond).
Choose a fast food or a restaurant pizzeria for your trip to Parma? Frugal meal or a meal dedicated to Parmesan gastronomy?
The offer is wide and today it is also possible to have a "gastronomic" meal with "fast" and especially low cost characteristics.
Certainly the tourist time takes the whole day, but after? What do you do, after, at dinner?
Restaurant Pizzeria for Groups and Families in Parma.. Typical Dishes, Fish and Wood Oven
What if you could combine it all and choose a single location? Parking, Historic Centre of Parma within walking distance, low costs, good food, restaurant, pizzeria, tastings, atmosphere of relaxation and family management?
In Parma you can do anything.
The Restaurant Pizzeria Luna Blu in Parma offers all this and much more, with its Verdi and Toscanini Tastings, its appreciated wood oven pizzas, bacon and salads for snacks and lots of fresh fish with tasty dishes. In addition to the Typical Dishes of the Parmesan Tradition.
With attentive and kind family management as always the Blue Moon offers.
If you want to visit Parma with emotion, book at the Ristorante Pizzeria Luna Blu in Parma.
Info Reservations: